Computer Proficiency Certification Test (CPCT)
( Government of Madhya Pradesh )
Computer Proficiency Certification Test is a exam to get govt jobs in MP state. To get any govt job in MP that required computer skill, you have to appear and get a score card from CPCT. It's just like IBPS exam where you will get a score sheet that will be valid for 2 years. CPCT will conduct Twice a year. and It will have Objective Type Question and Typing Test (Hindi & English Both). You have to appear in exam and get a score card for the same.
Who can take the CPCT?
Any Indian over 18 years of age and passed the Higher Secondary exam may appear for the CPCT. Candidates who have passed Polytechnic Diploma after 10th are now eligible to appear for CPCT.
Who Accepts CPCT Scores?
Government of MP, has recognized Computer Proficiency & Certification Test (CPCT) for all the positions in various Government departments where working knowledge of computers and typing skill are basic requirements. It will required for both permanent and contractual govt. jobs. Jobs like - Data Entry Operator, Typist, LDC, UDC, Office Assistant and any MP govt jobs that requires Computer Qualification CPCT score will mandatory.
1. Fees
CPCT Registration and Fees will be accept online only
Registration and Exam Fees : 660 (For All category students)
2. Syllabus and Exam Pattern, Marking scheme
3. Exam Pattern & Marking Scheme
CPCT Exam will be conducted on Computers only. CPCT exam having two parts, Part 1. Objective Type and 2. Typing Test, each candidate has to appear and pass both part.
Registration Start Date for CPCT Exam : Coming Soon
Registration Last Date for CPCT Exam : Coming Soon
Exam Date - Coming Soon
Total exam duration - 2 hours
A. Multiple Choice Exam (Online)
Total Question - 75 (Maximum marks - 75)
Qualifying marks: 50% of the total 75 marks (i.e. - 37.5 marks)
B. Typing Test
i. Hindi Typing Test - 15 Minutes
Font - Unicode (Unicode font ke bare me saree jankari prap kare yaha se pdf download kare)
Keyboard Layout - Remington (Gail) or Inscript (Candidate Can use any one of these two)
1. Remington Gail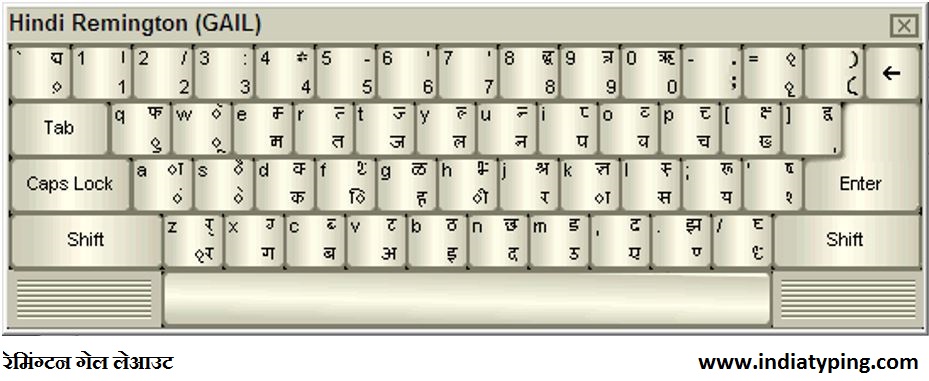 Learn Here how to enable Remington Gail Layout on your computer/laptop.
2. Inscript

Learn Here how to enable Inscript Layout on your computer/laptop.
ii. English Typing Test - 15 Minutes
5. CPCT Registration
Firstly you have to register for CPCT exam, you can apply Online only from link given below (Link will work only if registration are open)
6. Important Dates
7. Helpline No.
Helpline Number
0755-4099099 Monday to Sunday Excluding Bank Holiday ( 08:00 AM TO 11:00 PM )
8. CPCT Previous Exam Question Paper and Anwser Key
CPCT All Exams paper and answer key and typing matter is avaible for free download from link given below:
CPCT Exam previous Question Papers and Answer Keys
9. CPCT Result
CPCT Result will be declared by MPIT who is organising the exam. CPCT result will be publishing on website as soon as declared by MPIT.
CPCT Result and Scorecard Download

10. CPCT Mock Test
Take a Mock test for CPCT exam to familiar with the user Interface you will see on exam hall. This link will work and demonstrate the whole procedure of exam. so you could experience Online exam before you actually attempted for the exam.
11. CPCT Typing Calculation Formula
CPCT has used it's own derived formula for typing speed calculation you can read the formula and CPCT assessment scheame from below PDF.
CPCT Typing Speed Calculation Formula
12. CPCT Exam Scorecard Verification