Language Bar in Windows 7/8/10
Some times language bar not showing on taskbar (the bar at end of screen). Let us see how we can enable language bar in Windows XP, Windows 7 systems.
Step 1 : Go to the Control Panel -> Region and Language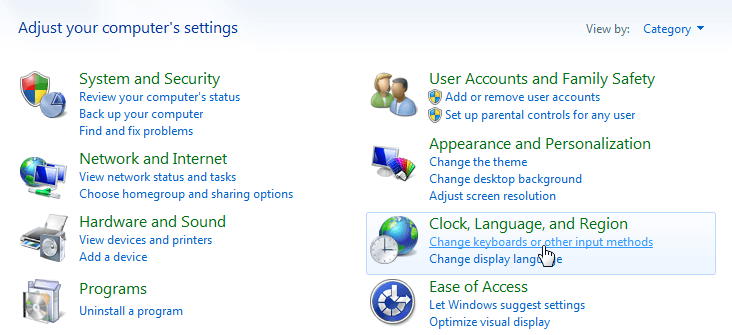 Step 2: Click on Keyboard and Languages Tab See below image: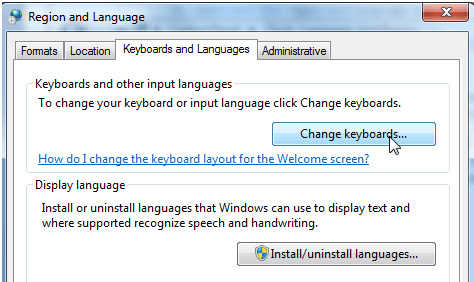 Step 3 : Click on Change Keyboard Button as shown in above image and you will see new window with language bar tab -> click on language bar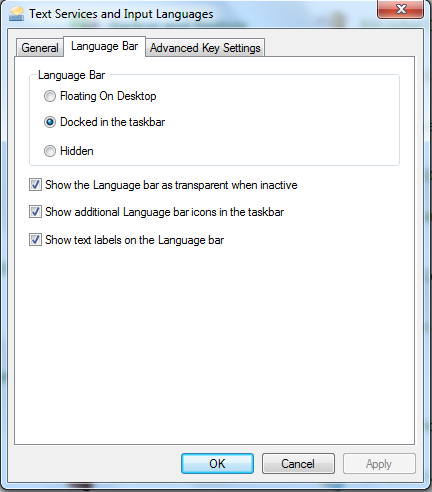 Step 4: Check all check boxes and select Docked in the taskbar (It will show in taskbar) then click on apply and ok Now you can see language bar.
See Next : Using Language bar to Switch Input Language
If you done all these steps and after that language bar is missing from taskbar follow below link:
See Also : If language bar is missing from taskbar How to restore